Become more acquainted with these 5 incredible school year kickoff applications. Classes are now beginning in numerous schools and now, while there is still time to arrange your cell phone and tablet with school year kickoff applications that can help you when you study.
myHomework Student Planner
Homework certainly won't be missing. As such, this app can be a great help in organizing lead times and organizing the study by subject. Click here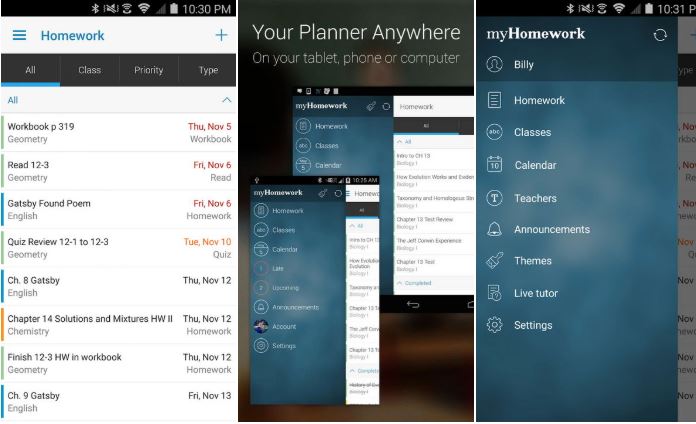 Photomath
Photomath is a great app to help you study math. Using the smartphone camera you can get the solution of the equations in order to understand if the reasoning in the resolution is correct. Click here
LearnEnglish Podcasts – Free English listening
English language learning is fundamental today. It is well established that there is nothing better for learning a language than being in constant contact with it. Among essential back to school Apps.
The LearnEnglish Podcasts – Free English listening app gives you access to British Council-selected English content that talks about various everyday topics, thereby extending the vocabulary available to students. Click here
SoloLearn: Learn to Code for Free
SoloLearn has the largest collection of free programming teaching content in varying degrees of requirement! You can choose from thousands of programming topics to learn to code concepts, improve your programming knowledge, or stay in line with the latest coding trends. Click here
Google Drive
Finally, the suggestion goes to Google Drive. As well as being a safe place to store all your documents (in various formats) and photos, google drive allows you to access them on any device, whether on PC, smartphone or tablet. Click here